Since its founding in 1913, Delta Sigma Theta Sorority, Inc. has been committed to Literature and the Creative and Performing Arts. One of our Founders, Osceola McCarthy Adams, a distinguished actress, was one of the first Black actresses on Broadway.  She was the Director of the Harlem School of the Arts and directed theatrical debuts of Harry Belafonte and Sidney Poitier.  From Dorothy Maynard to Leontyne Price, from Nikki Giovanni, Ruby Dee Davis to Judith Jamison and from Tina Allen to Janinah Burnett and so many others, Deltas have been and will continue to be leaders within the Arts.
The mission of the Arts & Letters Committee is to stimulate the interest in arts, music and other cultural enrichment activities.  Our focus centers to promote, foster, cultivate, perpetuate and preserve the Arts & Letters of African Americans in Fine, Literary, Abstract, Visual and Performing Arts.  Learn More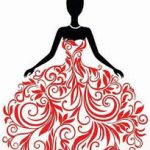 The Debutante Cotillion is sponsored by the Charlotte Alumnae Chapter of Delta Sigma Theta Sorority, Incorporated in partnership with the Deltas of Charlotte Foundation. Young women who are seniors in high school are given the opportunity to participate in various sorority sponsored workshops and awareness programs. The participants are introduced to many facets of their respective communities which provides exposure and a foundation that will assist in making them productive citizens. Additionally, the program provides an opportunity for participants to earn money towards a post-secondary education. The young ladies are presented to the community at an annual ball in the Spring.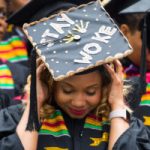 The Charlotte Alumnae Chapter of Delta Sigma Theta Sorority, Inc. annually grants scholarships to local African-American high school seniors and non-traditional students who will enroll in an accredited institution of higher education.